(This post was originally published on April 1, 2015. We've updated it for accuracy and completeness.)
As your sales increase, your manual order processing can begin to break down. You take too long to enter data, you're prone to critical errors like shipping to the wrong address, and you can't easily track orders for customers.
At this point, your online business is ready for an order management system (OMS), or software built to help you centralize your order processing across sales channels and fulfillment methods. It automates your workflows and helps you control your customer experience.
However, there's no shortage of order management software available today. To help you narrow down your choices, we compare the top 5 order management systems for you.
Tell-Tale Signs You Need an Order Management System (OMS)
Before you start researching software options, you should first identify if your need is big enough for an OMS. In other words, is implementing a new system worth your time and money?
Do you struggle with any of the following?
Processing more than 10 orders a day
Managing orders from multiple channels like a webstore, marketplace, and brick-and-mortar
Fulfilling orders with multiple suppliers or 3PL
Making critical errors like shipping the wrong product or to the wrong address
Processing time takes days causing slower delivery times
No visibility or reporting into current processes
These signs all point to the need of a better way to process your orders for fulfillment. They can also help you identify your weakest point in your process to prioritize first.
How to Calculate ROI of an Order Management System
Another way to determine whether to invest in a new OMS is to calculate your return. You can determine your ROI by considering the following:
How much employee time will the new software save you by eliminating manual tasks?
How many processing errors will you avoid?
What else could you be doing instead of only processing orders?
Can you cancel and replace a current software system?
For example, let's say you have one employee dedicated to manually processing orders. With your new system in place, can you cut their time in half? Then, you can calculate your ROI by multiplying their saved time by their hourly wage. How much time and money do you save over a 12 month period? Are your savings more than your investment?
Once you decide that you're ready for a new system, you can start researching how an OMS helps and which system is best for your business.
What Does an Order Management System Do?
An order management system helps improve your order-to-cash cycle (OTC), which is how your business receives, processes, manages, and completes customer orders. This includes everything from collecting payment, shipping the items, creating invoices, and reporting.
The order to cash cycle is critical to the success of your online business. It impacts your bottom line and the customer experience.
This also means that order management systems provide a wide-range of functionality that help manage the people, processes, and integrations involved with completing an order from any sales channels:
Payment
Customers
Inventory, or stock levels
Suppliers or 3PLs
Returns and refunds
Invoices
Pick, packing, and shipping
Financial integration
Reporting and analytics
It's easy to see how an OMS can help with most of your backend processes.
But, can't I process orders in my ecommerce platform or ERP? While there's overlap in functionality between an OMS and your eCommerce/ERP system, an OMS typically works alongside these systems. It'll be your centralized platform to perform and track order processing across all sales channels, and then sync key information as needed into other systems. 
In fact, experts like the IHL group view order management systems as the center point for any sellers trying to achieve unified commerce. An OMS becomes the central platform to manage all of your critical processes for both online and offline sales channels.
The Best Order Management Systems
While there are many solutions available, we narrowed down our list to these top order management systems.
Quickbooks Commerce
Brightpearl
Skubana
Freestyle Solutions
Odoo
How to Choose an Order Management System
When looking into order management systems, it can be difficult to decipher what's actually important to you. Many companies have a long list of features. You have to determine which features are must-have or just "filler."
Here are main areas to focus on when choosing your order management system:
Price: Features you get relative to investment and any tiered pricing by order volume or users 
Shipping: Route orders based on warehouse or customer location 
Inventory: Update inventory levels across systems and sales channels 
Customers: Track orders for customers and update accounts 
Financial: Help with returns and refunds 
Integrations: The ability to sync data with your other platforms such as sales channels, fulfillment partners, financial systems, and POS. 
Offline Capabilities: Help with Buy Online, Pick Up In Store and/or Endless Aisle processes 
Reporting: Visibility into your process to track performance or alert of any issues
These features provide a guideline when comparing your options.Of course, be diligent before committing to one platform. It's always frustrating to implement the wrong system for your business, especially for something as critical as an OMS.
Comparison of the Top 5 Order Management Systems
Quickbooks Commerce
Best for Small Businesses on Quickbooks Online
Formerly TradeGecko, Quickbooks Commerce is a centralized platform to manage orders for small businesses. The catch? Right now, Quickbooks Commerce is only available to new Quickbooks Online customers. But, they are working on expanding to the rest of the users.
If you're a Quickbooks Online userm, Quickbook Commerce is an affordable option — pricing plans start at $20/month for the first 12 months. With it, you'll be able to list products across sales, update inventory levels, set up automated shipping workflows, and integrate your financial data from Quickbooks Online.
Saying that, Quickbooks Commerce is still best for small businesses only. They don't support sellers selling over 30K orders a month, more than 20K SKUS, or inventory items with individual serial numbers.
Brightpearl
Best for Medium to Enterprise eCommerce Businesses
Brightpearl is an all-in-one operations platform. It integrates with popular sales channels like BigCommerce, Shopify, Amazon, and eBay. They also offer key functionality like: automated order fulfillment, returns management, multiple sales channels, and POS integration for Buy Online, Pick Up In Store.
With ERP-grade functionality, Brightpearl is a system that scales with your business as you go from 1,000 orders a month to 30,000. This also means that Brightpearl can blur the lines of an ERP and OMS, and can better serve medium to enterprise businesses with their range of functionality.
Sellers will need to contact Brightpearl to receive pricing information.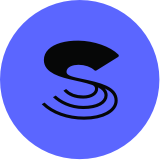 Skubana
Best for Small and Growing Businesses
Skubana is also an all-in-one solution that covers more than your basic OMS functionality including inventory management, sales channel integration, order tracking, and comprehensive reporting and analytics.
Often compared to Brightpearl, Skubana can fall short in some features and options. It's also only available as a web-based platform. For those reasons, Skubana usually better serves small and growing businesses.
Freestyle Solutions
Best for Small and Mid-Size Businesses
Formerly Dydacomp in 2015, Freestyle Solutions helps growing businesses centralize and streamline their order processing. You can sync your inventory levels across your channels, integrate the shipping process like drop shipping, manage multiple warehouses, and make informed decisions with built-in reporting.
Users can take advantage of Freestyle Solutions's system without being charged by number of users, channels, or SKUs.
Odoo — Best Open Source OMS
With over 5 million users ranging from startups to enterprises, Odoo is an open source platform that offers a suite of business apps that include everything from eCommerce to CRM and inventory management. They offer 30 main apps built by Odoo and another 1600+ apps developed by their own active community.
Odoo is a different solution on our list because it's open source, meaning that end users can download and customize the code of the platform. In other words, you have full control to configure the software to meet your unique needs. This also means you can easily integrate Odoo into other systems as you need like eCommerce, ERP, or shipping software. 
While they offer some basic inventory and warehouse functionality pre-built, you can easily modify and scale the software as your processes evolve. In some cases, open source software is both cost-effective and flexible for OMS functionality.
See Odoo's a la carte pricing plans.
What To Do Next: Integrate Your OMS
Choosing an order management system is the first step in simplifying your order and inventory management. This list of systems can help you narrow down your research on solutions that can work for your business.
No matter what system you choose though, integration into your sales channels and other fulfillment systems is key. After all, you want your OMS to become the centralized place where you process and track all your orders. Learn more about how nChannel can help integrate your retail systems. 
Stay informed on eCommerce best practices for multichannel retailers, subscribe to Multichannel Insights (what you're reading right now) to get our articles sent straight to your inbox!